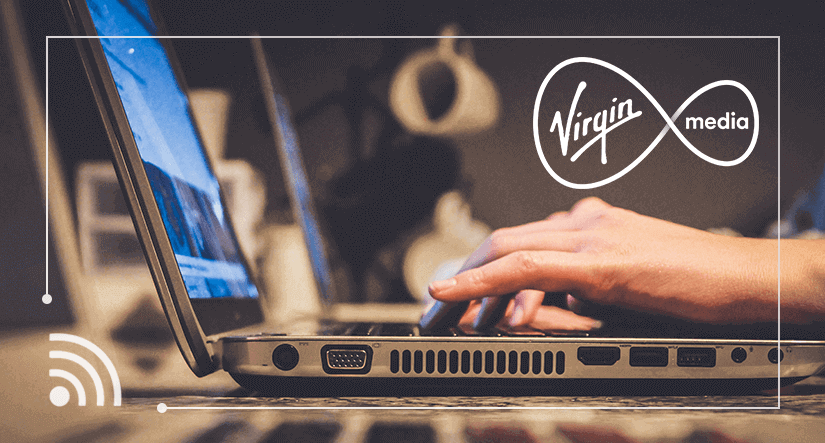 A Virgin Media email address comes with all My Virgin Media accounts, which means everyone who has a Virgin Media broadband or TV package will also have a Virgin Media email account. We tell you how to access your Virgin email address from any device and how to make the most of it.
---
Virgin email login
Your Virgin Media email login should be straightforward but sometimes the simplest things become more complicated than expected. We're here to guide you through any difficulties you might be having with the Virgin email sign in process. Just follow our steps below:
Go to the Virgin Media sign in page.
Click on the red Sign in button on the top right hand side.
You will be prompted to enter a username and password. The username is usually the email address you used to set up your My Virgin Media account.
Click Enter. You are now signed into My Virgin Media.
Click on the Email icon on the top menu bar and you will be taken straight to your inbox.
Alternatively, you can also access your email account via Virgin Web Mail
First-time users need to go through a short registration process. If you have not yet set up a My Virgin Media account, click on Register instead of Sign in on the My Virgin Media home page. To complete the registration form you need the email address that you used when you signed up for Virgin Media. You also need to choose a password that is between six and ten characters long and contains a mixture of numbers and letters.
Keep your Virgin Media email account active! If you don't sign in to your Virgin Media email account at least once every 90 days your mailbox access will be suspended. Your email address won't disappear completely though; you will have another 60 days to make a quick phone call to the Virgin Media team on 0800 519 6986 to reactivate your access.
Access Virgin Media email through another email client
So you've already got an email service that you use regularly and you don't want to have to access different mailboxes to stay up to date with your emails? No problem! You can set up access to your Virgin Media email via the desktop mail client that you already use. Here's an example for Outlook users:
Start with your desktop Outlook programme.
Go to Info: Add account.
Enter your Virgin Media email address.
You will be prompted to enter the password for your Virgin email account.
Click Next and then confirm that you are happy for Outlook to access your Virgin Media emails.
The next screen you see will show that your Virgin Media email account is now accessible through Outlook, using the Imap protocol.
However, we have a word of warning about relying on other mail clients to get access to your Virgin Media email. As recently as June 2019, there were significant problems for Virgin Media customers accessing their Virgin Media email account through other email clients, such as Microsoft Outlook or Gmail by Google.
The issue back then was a connection problem that arose after a Virgin Media upgrade and it left many people without access to their Virgin email inboxes for up to a week. The consequences of missing out on important emails were very serious for some people. Should such an incident occur again, we recommend going straight to the My Virgin Media sign in page, which you can access through a web browser from any device.
Virgin Media email direct to your smartphone
Accessing your Virgin email on your smartphone is simple. Whether your operating system is Android or iOS you can set up your phone's email app to send and receive emails on your device instead of using the Virgin web mail client on a browser. It's just a case of inputting one or two technical details.
Virgin email on Android and iOS
To set up access to Virgin email on your Android phone or tablet, first you need to open the Email app on your Android device, find Settings and then choose Add a new account. Enter your Virgin email address in the address field and then enter it again in the username field. Your full Virgin email address should be visible in both fields. For the next step, you will need the following details for the incoming and outgoing settings:
Virgin email settings for Android, iPhone and iPad

| | |
| --- | --- |
| Incoming mail server name | imap.virginmedia.com |
| Imap port | 993 |
| Outgoing mail server name | smtp.virginmedia.com |
| Smtp port | 465 |
| Security type | SSL |
For Apple iPhones or iPads, you need to open the iOS Mail app, find Add new account and tap Other. Complete your name and your Virgin email address details and click Next. Choose Imap in the following screen and enter the technical details in the table above, which are the same incoming and outgoing server settings as the ones for Android devices.
Virgin Media email problems
Occasionally customers have problems accessing Virgin Media email. Here are the responses to two of the most common issues experienced by Virgin Media customers:
Can I keep my Virgin email account after I cancel my broadband?
They say that nothing lasts forever and that certainly applies in this case. If you leave Virgin Media you will eventually lose access to your Virgin email address. Your email account will be closed 90 days after the date that your internet service is disconnected. In that time we strongly recommend you set up an alternative email address and let all your important contacts know how to get in touch with you.
What do I do if I've forgotten my Virgin Media password?
With so many passwords to remember in the increasingly security-conscious online world, it's no surprise if you forget one from time to time. When that happens, simply fill in your username on Virgin's 'forgotten password' page you'll be able to reset your password in no time.
If it's your username rather than your password that you've forgotten then don't worry, all is not lost! With your Virgin Media account number from one of your bills you can retrieve your username details here.
If the worst comes to the worst and you don't have any of your account details and you've forgotten both your username and password, call the Virgin Media customer service team on 0345 454 1111 and they will help you out of your predicament.
Category
Broadband Guides