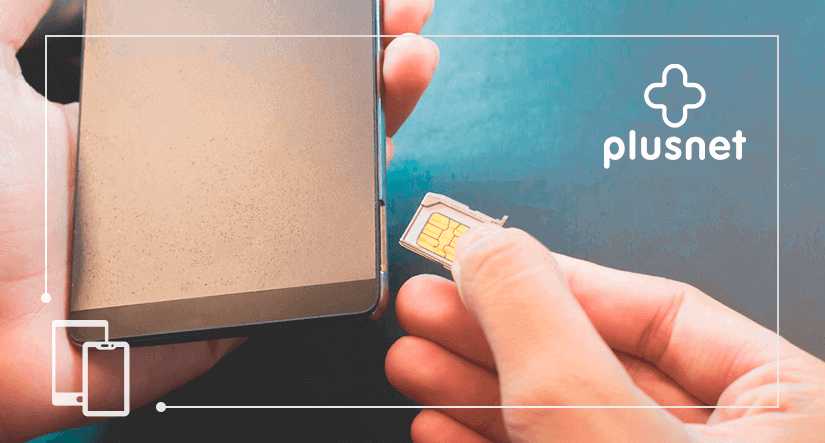 Does plusnet offer mobile phones? Yes! The Broadband provider has branched out from affordable and flexible broadband deals to even more affordable and flexible mobile deals. Though part of the BT Group, Plusnet Mobile certainly stands out from its parent and sibling contemporaries - under the BT umbrella - for offering totally unique Sim Only plans. Here's everything you need to know about Plusnet Mobile.
---
Plusnet Mobile Deals: Strictly Sim Only?
Plusnet Mobile appears to have left the handset game to BT and EE. Instead, it has taken the "Only" part of Sim Only as the creed of its essential presence in the mobile industry. As if that wasn't enough, the provider has also pushed the boundaries of contract flexibility with its unique 30 day plans.
30 day contracts
You can sign up to a 30 day contract on plans ranging from 500MB with limited calls and texts to 18GB with a completely unlimited calls and texts allowance (this unlimited allowance is available on plans with 5GB or more). These plans are essentially rolling contracts. The way they work is by automatically renewing every month through a direct debit transaction.
You'll have the option to terminate the contract before the start of the next billing cycle - providing that you submit a notice to terminate - without paying any early termination fees. Alternatively, if you find that you're in need of an allowance upgrade, or downgrade, you can change tariff plans through your Plusnet Mobile account. Any tariff changes will take effect in the next billing cycle from purchase.
12 month contracts
Of course, Plusnet also offers 12 month contracts for those who find comfort in relatively long-term mobile commitments. The advantage of signing up to a 12 month contract with Plusnet Mobile is that you'll pay slightly cheaper prices for the same tariff than you would on a 30 day contract.
While the gap in price is minimal, it does add up in the long term. It would indeed be counterintuitive to go for a 30 day rolling contract if you know that you can safely commit to a longer plan. Having said that, you can only upgrade or downgrade your tariff on a 12 month contract once the minimum term (12 months) has elapsed.
For those who aren't quite sure of how much calls, texts and data they'll use over the course of a month, it might be worth trying out a few tariffs on a 30 day contract for a couple of months before signing up to a 12 month contract.
Exceeding your Sim Only allowance
You should be aware that going over your monthly allowance of calls, texts or data - on either contract type - will incur excess charges. These out-of-plan charges are based on Plusnet Mobile's standard tariff rates, which are as follows:
| | |
| --- | --- |
| Calls to standard UK landlines | 40p/minute |
| Calls to UK mobiles | 40p/minute |
| Data (250MB cap) | £1.50/day |
| UK Texts (160 character limit) | 12.5p/text |
Spending Smart Cap
To curtail any excess charges, Plusnet Mobile allows customers to set a spending cap on their contracts. You can activate the spending cap when you sign up to one of its plans. Upon activation, the cap will be set to £10.
You can subsequently adjust it to any value (rounded to the nearest pound) between £0 and £30 by going into your Plusnet Mobile account or by calling 0800 179 1133.
Plusnet Mobile Network
The Plusnet Mobile network operates by jumping on another provider's mobile network infrastructure, making it an MVNO (Mobile Virtual Network Operator). The true network provider, otherwise known as an MVNE (Mobile Virtual Network Enabler), is BT-owned sibling EE. As such, Plusnet Mobile customers enjoy all the same network benefits as EE customers.
Did you know?
Given that there are only four true network providers in the UK, most uk mobile providers are MVNOs. The UK's true network providers are EE, O2, Three and Vodafone.
Plusnet Mobile Coverage
In terms of coverage, Plusnet Mobile customers can expect excellent connectivity and signal strength from the EE network. Below are the most important coverage stats to consider when assessing Plusnet Mobile 'coverage':
Voice coverage to over 85% of the UK landmass.
Data coverage to over 92% of the UK landmass.
4G coverage to 84% of the UK landmass.
Voice coverage to 96% of indoor premises.
Data coverage to 99% of indoor premises.
4G coverage to 88% of indoor premises.
What do these numbers mean in practice? When compared to other mobile providers - or rather other MVNOs that use different network infrastructure - it means that you are more likely to have a sustained data and 4G connection throughout the UK.
Plusnet Mobile App
When you sign up to a 30 day or 12 month plan, you'll receive a Plusnet Mobile account through which you can view the details of your contract, your bills and transactions. You can also change your personal details as recorded by Plusnet, upgrade your tariff, and purchase calls, texts or data add-ons.
The easiest way to access your account is through the Plusnet Mobile app. Once you've entered your login details, you won't have to login again unless the app hasn't been used for 40 days. If you aren't able to access the app, you can also login to your Plusnet Mobile account on a web browser via the Plusnet website.
Roam Like At Home: Can I use my phone abroad?
With Plusnet Mobile, you can Roam Like At Home. Use your monthly allowance of calls, texts and data in 40 EU countries without being charged international roaming prices. The specified destinations are as follows:
Roam Like At Home Destinations

Åland Islands
Andorra
Anguilla
Austria
Azores
Belgium
Bulgaria
Canary Islands
Channel Islands
Croatia
Cyprus
Czech Republic
Denmark
Estonia
Faroe Islands
Finland
France
French Guiana
Germany
Gibraltar
Greece
Guadeloupe
Guernsey
Hungary
Iceland
Isle of Man
Italy
Jersey
Latvia
Liechtenstein
Lithuania
Luxembourg
Madeira
Malta
Martinique
Mayotte
Monaco
Netherlands
Norway
Poland
Portugal
Republic of Ireland
Reunion
Romania
Slovakia
Slovenia
Spain
St. Barthélemy
St. Martin
Sweden
Switzerland
Vatican City
It's important to note that if you make calls or send texts from within the UK to landlines or phones in the above destinations or any other destination, you will be charged standard international rates. Roam Like At Home will only take effect if you use your phone in the specified destinations to make calls or send texts to:
Landlines or mobiles within the specified destinations or;
Landlines and mobiles in the UK.
Data roaming: Fair use & data caps
Plusnet has outlined a Fair Use policy for data consumption in any of the Roam Like At Home Destination. The terms set out that users on plans with 20GB of data or more, can use the first 15GB of their monthly data allowances free of charge. Users may be charged for using data in excess of this mark.
If you're worried about overspending on excess data abroad, you can make use of a Data Cap. It works in much the same way as the Smart Cap, except that it doesn't require activation, it is applied automatically to all plans. The default cap is £40, however you can adjust this by contacting Plusnet on 0800 179 1133.
Plusnet Mobile Offers: Mates Rates
Existing Plusnet broadband customers get an allowance boost when they sign up to a mobile plan, meaning that they get more value for their money. You don't need to be the broadband account holder to receive this boost, you just have to live in a household with Plusnet broadband.You must, of course, provide proof of address.
If you're a new broadband customer, you'll have to wait at least 24 hours before you can make use of Mates Rates. Additionally, up to 5 mobile plans can receive allowance boosts on one broadband account.