Openreach fibre is set to get a major upgrade after Ofcom announced yesterday it will not impose price-caps. The decision to not impose price caps on superfast fibre has allowed BT the assurance it needs before continuing its planned £12 billion investment in its nationwide full-fibre internet infrastructure, saying it will "build like fury."
---
What happened?
Openreach, a subsidiary of BT, is known for laying and maintaining most of the fibre optic cables in the UK and operates the adjoining telephone exchanges which it then leases out to smaller internet service providers (ISP) who sell internet to the public.
As a part of the decision to not impose price caps, Ofcom has also decided to remove the price caps for what Openreach is allowed to charge smaller ISPs for access to their network.
Ofcom is Feeling the Heat
The decision has left Ofcom in a vulnerable position as it will likely lead to a monopoly over Openreach fibre leading to higher prices for ISP's, to eventually be recouped through higher prices for consumers.
However, as CEO of Ofcom, Dame Melanie Dawes quoted, "It's true we certainly want to make sure that BT can have a fair bet on this investment, but at the core of our approach is that we are trying to get competition into the wholesale network layer, of broadband for the future, really for the first time in quite a new way,"
"And the reason we believe in competition is we actually think that's best for the consumer. It gives us all more options to choose from, not just on pricing but also on service quality and reliability."
What is Openreach Fibre?
Openreach fibre will use a technology known as Fibre to the Premises, or FTTP. This technology can already be found in Virgin's internet infrastructure, by which it directly connects the fibre optic cable to the household. This process means no longer passing through telephone exchange boxes, not transferring the signal through copper cables, which are slower and what have been used in the past. By bypassing these, the speed of the internet is greatly increased, as no signal is lost through unnecessary transfers.
You can test your current internet speed now to see how fast your connection is!
With yesterday's announcement, BT says it will now work to install Openreach Fibre to the Premises (FTTP) in around 20 million UK homes by the mid-to-late 2020s.
In the meantime, customers with slower internet speeds may see their prices drop minimally, as Openreach said it would freeze wholesale fees it charges for speeds up to 40mbps. These speeds are found with older, slower connections such as Fibre to the Cabinet FTTC through copper wiring.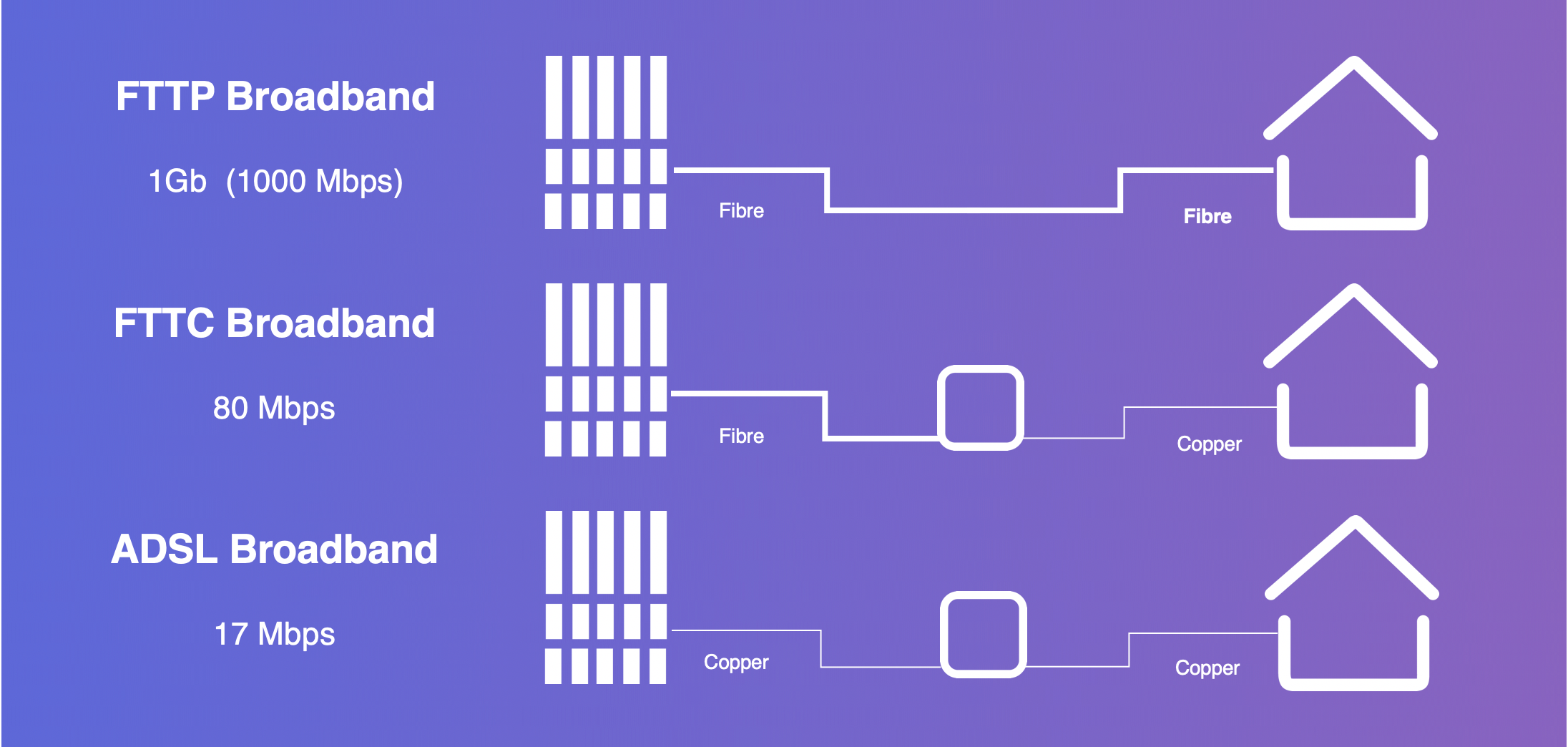 Although the price for FTTP will be unregulated, BT will still be bound by a clause that prohibits offering regional or geographical discounts on wholesale prices for Openreach fibre.
All the while, Ofcom reiterated its support for competition stating that it will continue to monitor the progress of its agreement with Openreach to ensure that all of the requirements are met and that there are no moves by Openreach to limit investment and entry for new players.
Can I Get BT Fibre Openreach?
To see if you can get BT Openreach Fiber, you can use Openreach's Fibre Checker.
As new FTTP lines get installed, Openreach will have the right to turn off slower connections in an area currently using copper wiring. While this will mean that many customers will have to switch to faster internet plans, the move will encourage uptake and also cut costs as Ofcom will no longer have to maintain both systems simultaneously.
Although this announcement may seem encouraging and, at the same time, worrying to many, Ofcom reiterated that the switch off will be done, "progressively... over a number of years".