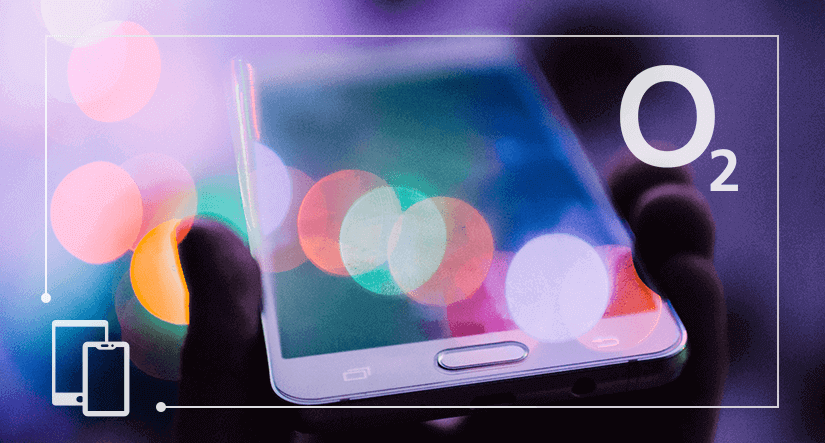 The perks of joining O2 Mobile
O2 is a mainstay at the pinnacle of the UK mobile market; it's one of the best networks with deals exponentially more enticing than Theresa May's Withdrawal Agreement. So why should you opt for an O2 mobile contract? And if you're in union with another provider, what can you look forward to when you leave and switch? Here we take a look at all the perks of striking a deal with O2.
---
O2 mobile deals on O2 Refresh
O2 refers to its monthly mobile-and-sim plans as O2 Refresh plans. Under the terms of O2 Refresh, customers' monthly bills are essentially split into two charges, which are billed together. These charges are:
A monthly charge for your handset (Phone Plan); and
A monthly charge for your sim plan (Airtime Plan).
By doing this, O2 has been able to adopt an incredibly flexible approach to billing and upgrades. Splitting the charges on your contract means that O2 can lower your monthly bills once the full price of your chosen handset has been paid off.
Crucially, it gives customers unprecedented flexibility with their contracts. You can now customise your own plan by choosing how much you pay upfront for your new handset and how long your contract lasts. Of course, adjusting these particulars will affect your monthly bills. Additionally, you can upgrade your device whenever you want by paying off your handset and remaining on the same sim plan.
Flexible Tariffs
As if the above isn't enough, O2 also lets you adjust your monthly Airtime Plan on select devices. You are free to upgrade or downgrade to any available flexible plan after an initial 30 day period. This can be done once a month throughout the entirety of your contract.
Your monthly calls, texts and data allowance will change according to your selected plan. However, this kind of flexibility means that you can choose to reduce the price of your monthly bill when need be, or boost your allowance if you're not getting enough.
O2 mobile coverage
O2 mobile coverage is excellent, thanks in large part to its extensive network infrastructure - one of only four such networks operating in the UK. The following points outlining O2's voice, data and 4G coverage demonstrate the network's supreme operative extent:
Voice coverage extends over 90% of the UK landmass.
Data coverage extends over 89% of the UK landmass.
4G coverage extends over 74% of the UK landmass.
Both voice and data coverage are available to 99% of indoor premises.
4G coverage is available to 95% of indoor premises.
On all but data and 4G geographic coverage, O2's network performs better than those of its major competitors - EE, Three and Vodafone. In practical terms, this means that you are more likely to receive a strong and stable signal throughout the UK by signing up with O2.
The perks of the O2 network don't stop at calls and data coverage. You also have access to a UK-wide hotspot network, 5G coverage and international roaming add-ons, all of which we'll go through below.
Hotspot network
O2 has over 16,000 free wifi hotspots dotted all over the UK, which you can make use of to save your data when you're out and about. O2 customers, in particular, benefit from the network's smart functions, which connect handsets to hotspots automatically if a hotspot signal is stronger than data coverage in the area.
5G coverage
5G is to launch this month (October 2019) in the capitals of Northern Ireland, Scotland and Wales, as well as in London, Slough and Leeds. An expansion to a further 20 locations is scheduled for the end of 2019, and a further 50 locations will be incorporated in 2020.
If you are not in an O2 5G area, you can make the most of the provider's exemplary 4G network on an O2 Refresh plan until you are eligible for an upgrade, at which point O2's expansion is likely to have reached your area.
Roaming
Travel within the O2 defined Europe Zone - which includes all countries in the EU and Schengen Area, as well as select dependencies - affords all customers the same calls, texts and data allowance as specified in their O2 Refresh (or Pay Monthly) contracts.
If O2 customers are travelling outside of the O2 Europe Zone, they may receive an inclusive daily allowance of 120 calls, 120 minutes and data roaming in 27 destinations, including the USA, Australia and New Zealand. Note that this is only available on select O2 Refresh plans.
If the above is not applicable, or if O2 travellers head to non-inclusive destinations, they can purchase a £4.99 travel add-on known as an International Bolt On.
O2 Recycle
The O2 Recycle initiative lets you recycle phones, tablets, electronic wearables, kindles and mp3 players. The best part is that you get paid for it. All you have to do is request a quote on the O2 Recycle page, and place your recycle order. You'll receive free postage packaging in which you can send your device for checking. Your initial quote will be confirmed and you'll receive payment on the same day.
While this initiative is open to the general public, there is a specific benefit to be gained by O2 customers who purchase an iPhone 11, which is as follows: You can receive an extra £100 when you upgrade to a new Apple smartphone in 2020 by recycling your iPhone 11. This would be on top of the price paid for the recycled handset.
O2 priority
O2 priority is the name given to the rewards scheme exclusive to O2 customers. When you sign up for an O2 phone contract or sim, you can access the scheme's perks through the O2 Priority app or website. Through O2 priority, you can take advantage of the following special offers:
Discounts from high street and tech brands.
Discounts from select restaurants and bars.
Discounted tickets for experiences and entertainment events.
Early access to concert tickets (priority tickets) before general sale.
With regard to the last point, you'll be given the option to purchase concert tickets up to 48 hours before they are released to the general public. These tickets will almost exclusively be for concerts that take place in one of the many O2 and O2 Academy venues around the UK.
O2 & O2 Academy venues
Priority tickets aren't the only concert-experience perks available. Whether you buy your tickets from O2 priority or not, if you attend a concert at an O2 or O2 Academy venue, you'll get the VIP experience. O2 customers can skip long entrance queues, use the cloakroom and charging ports for free, buy two-for-one drinks and access VIP areas.
The O2 mobile app
O2's mobile app, known as the My O2 app, is available to all O2 Pay Monthly and Pay As You Go customers. From the app you can undertake essential administrative tasks like view and manage your bills and adjust your tariff.
You can also order a device upgrade, purchase a Bolt On package and check out O2 offers - this includes O2 Priority offers, however there's a seperate app for Priority offers which we recommend downloading. Lastly, you can receive technical support and customer advice by heading over to the Conversations tab on the app.