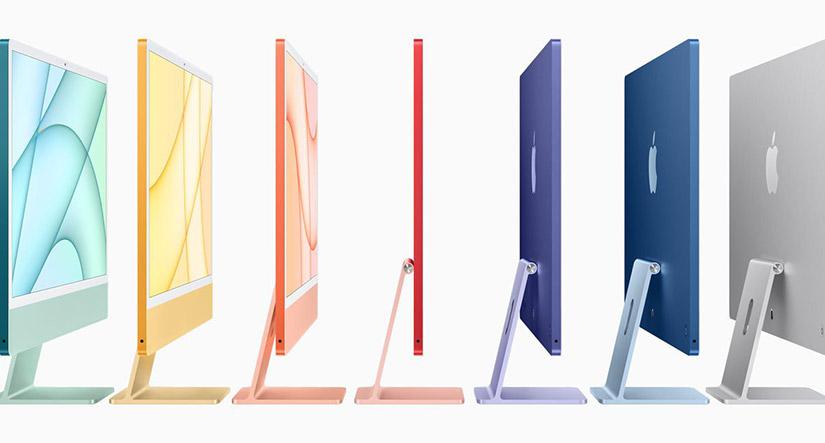 At the Apple Spring Loaded Event, three key products were announced. Apple AirTags, M1 powered iPad Pro and iMac featuring a dramatic and vibrant long overdue redesign. Let's dive into these new product announcements one by one as well as the new Apple TV 4K and iPhone 12 in Purple. Did Apple beat industry expectations? Let's find out.
---
Apple AirTags - Finally Located
Apple AirTags have been rumored of being in the works since 2019. Their long development cycle has allowed competitors like Tile to get an early foothold in this Internet Of Things product category. Apple AirTags allow you to attach an easy-to-use locator to important belongings (such as keys or your wallet).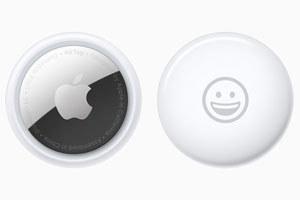 With seamless operation and enhanced privacy thanks to the Apple U1 chip, Apple AirTags work with recent Apple iPhone models and the Find My service to help you find whatever they are attached to thanks to precision visual and audio location cues.
If your Apple AirTag-marked belonging is left far away from you, you will still have a good chance of finding it thanks to the Apple Find My network. This essentially crowdsources the search to all compatible iPhones on the service. Any iPhone user who happens to walk by your AirTag-attached belonging will not be notified personally that your lost property is nearby but the service will relay its position back to you securely and seamlessly, through Find My.
With a competitive price point, £29 for a single Apple AirTag and £99 for a 4-pack, Apple AirTag is sure to be a winner. Did we mention, sleek design and functionality aside, it has a user replaceable standard watch-type batteries with one year of uninterrupted life?
Here at TechXpert, we see Apple AirTag as a significant development for Apple, not just in terms of its primary use but also as a gateway into the world of smart devices, home automation and the IoT or Internet Of Things - with a distinct Apple flavour.
M1 Processors in New Apple iMac
The iMac, Apple's much beloved All In One desktop computer which turned around the company's flagging fortunes at the start of the millenium, has essentially had the same design for the past decade. Following last year's switch away from Intel for its entry-level Macbooks, Apple is now bringing M1 its iMac line.
Apple's move away from Intel processors is significant but not unprecedented. In 2006, Apple computers were using PowerPC processors across the board. These processors were based on a different architecture than Intel's established x86 architecture. Apple was becoming increasingly frustrated with the PowerPC chips performance evolution and finally decided to move over to Intel processors to be able to power its new computers with relatively more powerful processors.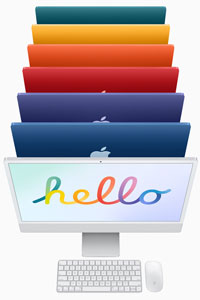 The move put Apple's computer ecosystem in a state of transition. MacOS X had to be rewritten from the ground up to work on the new Intel chips. A middleware utility, called Rosetta, had to be rolled out so that software that was meant for PowerPC Macs could also work on Intel Macs. This bought time for software developers big and small to rewrite their products for the new hardware. Apple budgeted two years for this process to be completed, both on the hardware and software ecosystem side.
With the switch to Apple's own M1 chip, history is repeating itself. However, while the new M1 powered Apple laptops look almost the same as their Intel powered counterparts (Apple is still selling Intel powered machines for their higher end tiers), the iMac is a complete redesign and a rejection of the previous look.
Gone is the curved grey metal and glass design language. Gone are the thick black bezels around the screen. Gone is the black Apple logo on the front, as well as its rounded corners. The new iMac is an incredibly thin and vibrantly colorful desktop with a sharper design overall.
Harkening back to the first Jonny Ive-designed iMacs, the new iMac 24" comes in 7 color options: Blue, Green, Red, Silver, Yellow, Orange and Purple. The keyboard and mouse or trackpad can additionally be matched with the colour of your iMac as is the background of the desktop if you so choose.
The new design is a breath of fresh air and the fact that Apple have kept the price in check makes us think that these new iMacs are also going to be a hit. The new iMacs also bring a few quality of life improvements such as bringing the ethernet port back, but this time in the power brick itself, which is a neat design choice. Additionally with the new super thin profile (just over a centimeter in thickness!), the new iMac incorporates an innovative magnetic power connector on the back for the braided color coordinated power cable - Apple's attention to detail knows no bounds!
While the features and product category of the new iMac dictate the design to a large extent, we can't help but notice that the new iMac design is somewhat reminiscent of the Microsoft Surface Studio, to a certain degree.
This new iMac represents another exciting product announcement that gives us a window into the future of Apple computers, inextricably connected to its heritage - down to the "Say Hello" tagline.
M1 Chip Comes To iPad Pro
The iPad Pro has been a curious Apple iPad product from the get go. With the iPad originally conceived and marketed primarily as a content consumption device, the iPad Pro was Apple's admission that the iPad was more than just a slab of touch sensitive glass to watch movies or read books on.
That the M1 chip has made it to the iPad is no surprise at all since the M1 is descended from Apple's A-series chips that have been powering iPads, iPhones and Apple TVs for years now. However, it's worth noting this new M1 powered iPad Pro runs iPadOS and not macOS like its M1 powered Apple Macbook Pros and now iMac cousins.
While the latest version of macOS Big Sur is making strides when it comes to running iOS apps natively in the desktop environment, the opposite isn't the case. Currently, there are no plans for fully fledged macOS apps to run on iPad, not even if they share the same processor.
In TechXpert's view, this is Apple playing the long game and hedging their bets. Touch enabled tablets and mobile devices have long been expected to take the computing crown from traditional desktop and laptop computers. While touch devices excel at many tasks, the regular laptop or desktop is not dead yet.
What direction will design developments or new software interfaces push the market into is hard to tell. However, Apple is ready wherever the wind blows since they both ruthlessly dominate the tablet market and have a stable market share in the laptop and desktop side with high margins.
Don't Forget: iPhone 12 in Purple and new Apple TV 4K
These are two announcements of lesser significance from the Apple Spring Loaded event. Apple has released their existing iPhone 12 and iPhone 12 Mini in a new colour: Purple. On the Apple TV side, Apple has beefed up the 4K version of the Apple TV to be able to better support new higher quality and resolution TV image standards. Apple has also taken on board some criticisms regarding the Siri Remote and given a redesign that makes it a less frustrating experience, with directional buttons and touch jog wheel that makes fast forwarding or rewinding a lot more intuitive.