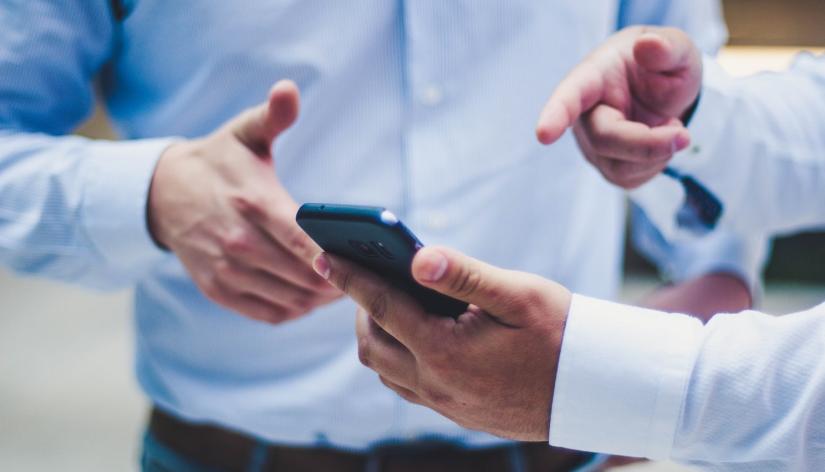 Organisation can be tough for the best of us. Remote workers with frontline jobs are especially challenged with issues pertaining to organisation, communication, productivity and time management due to the odd hours of their work schedules and off-site working conditions. Thankfully there are many organisation apps to help. In this guide, we will cover break down which organisations are the best to keep your team productive and efficient.
---
Businesses and organisations with a remote workforce involved in on-the-go jobs like freight and transportation, logistics, construction, warehousing and distribution require close monitoring of their workforce's productivity and project statuses. Since remote workforces do not normally work in traditional office spaces, there is can be an absence of face-to-face interaction and direct communication with managers and colleagues, which can lead to miscommunications, loss of productivity, delayed target achievements and more.
Managing a workforce that operates out in the field is challenging and involves more than simply equipping frontline workers with mobile devices and an internet connection. A good strategy involves incorporating productivity & organisation apps so that time management and productivity can be addressed and tackled properly. Let's look at some of the challenges frontline workers face.
Common challenges faced by the frontline workforce
Lack of involvement: Remote employees often miss out on the office experience due to the on-field nature of their jobs. Lacking the face-to-face interaction, involvement in office activities and extracurricular activities can lead to a disjointed workforce. Enterprises are required to take additional measures to keep their field force engaged.
Distractions: Lack of strcuture, as in a traditional office space, can often result in distractions while on the job, due to unbridled access to personal apps and reduced supervision.
Communication Failures: As frontline workers operate remotely, direct connectivity with managers and other office staff is often a challenge. Field workers may not always have access to email or the right tools to connect quickly with their superiors, which often leads to failures in communication.
Performance & metrics: Organisations are challenged with efficiently tracking and monitoring their employees' performance and task completion efficiency from a distance. If the proper tools are not in place, remote workers can be left unaware of their expectations and KPI's and how they are measuring up leading to irregularities in employee perfomance.
Fortunately, there are great tools, software, and organisation apps to help businesses connect and manage their remote and frontline workforce efficiently. Organisation apps make it easier for enterprises to stay connected with their in-field employees through smartphone, tablet, laptop connectivity. Organisation apps are easily accessible and help managers track employees' performance and offer guidance to complete the tasks effectively in a shorter amount of time. Let's look at some of the best organisation apps for frontline workers.
Top Organistion Apps by category
Below we have put together our top pics for the best organisation apps available for keeping track of and managing frontline workers productivity. Keep in mind, while there are many to choose from, these are the ones we found best suited for their respective category.
Best overall productivity app for frontline workers
1. NuovoTeam
NuovoTeam is number one for organisation apps as it is a unified communication and contact management platform that enables remote employees to utilise calling and instant messaging. It offers team management benefits such as:
Location tracking: IT teams are able to track real-time locations of their front-line fleets. NuovoTeam enables live tracking features, location reports, location settings, as well as clock-ins and clock-outs remotely.
Corporate directory: organisations can create teams, sync and search for contacts from the company's phone books, or bulk upload CSV files for sharing with external contacts. IT admins can also assign work and track the status of employees within the corporate directory.
Push-to-talk: Enterprises can connect with their in-field force faster with NovoTeam's Push-to-talk (PTT) feature. With its push-to-talk app, users simply push a button on their devices to connect instantly with their remote workforce.
User management: Easily add, remove & search for specific users' details. NuovoTeam offers easy user profile management. Admins can invite users to form communities, configure their settings and manage layouts.
Channel management: NuovoTeam allows companies to tackle communication problems by enabling IT admins to form closed groups, public groups, limited public channels, broadcast channels, etc. This easily allows organisations to separate channels and even their various business units.
Instant communication: Leverage one-to-one text messaging, media sharing, audio calls, video calls and much more to connect efficiently with your remote teams.
Newsfeed: Circulate instant alerts, notifications and updates across your organisation with the NuovoTeam platform.
DeepDive: organisations can monitor their remote device fleets with ease and attain a comprehensive overview of the working hours, attendance, channels, activities of your workforce.
Best organisation apps for Project Management
2. Weekdone
Weekdone is one of the most powerful organisation apps for project management. If you have never heard of Weekdone, you'll be in for a treat. Weekdone's results-driven software is built around your organisation's OKR's (objectives and key results). With Weekdone, you can coordinate with your team to set OKR's, have employees plan out steps to reach these OKR's as well as coordinate weekly meetings to check-in and make sure everything is going as planned.
Weekdone's built-in organisation apps allow you to track employee performance, which can help your organisation identify and correct bottlenecks or other failures in the value chain to keep your projects on track and help employees to grow in areas where they may need extra training or coaching.
The benefit of having all this information in an easily accessible, and common company platform, such as Weekdone, is that it allows for greater information flow and team synergy to increase effectiveness when managing multiple projects in real-time. As an added benefit, Weekdone has a consulting and coaching service to help your team grow around your OKR's.
Weekdone's consulting is an all-in-one tool that can help you manage coaching, onboarding, and training team members to develop your team's full potential. Once registering, you will also have access to their library of ebooks, webinars, and help guides. The best part is their service is free for up to three users, and they offer a 14-day premium free trial for four or more users.
Best organisation apps for time-tracking
3. Toggl
One of the best organisation apps for incorporating time-tracking software into remote workforces is Toggl. This tool enables organisations to schedule and track their remote workforce's activities, control time implementation and improve project planning. Toggl offers 3 separate organisation apps to address diverse remote workforce parameters.
Toggl Plan: This is a project management tool that helps you to schedule tasks and have a visual overview of your plan. You can add checklists, memos, upload files, assign tasks and much more.
Toggl Track: Toggl Track is a time-tracking app that allows you to monitor one-time clickers, enable background tracking, calendar integrations and auto-tracking. You can also explore project revenue tracking, detailed summaries and periodic reports.
Toggl Hire: organisations can save time and by scanning through hundreds of applications during their recruitment process with Toggle Hire. It offers smart skill tests which enable recruiters to find suitable candidates for their teams in no time.
Best organisation apps for industrial workers
4. Webalo
If there was an organisation app made for industrial frontline workers, it's Webalo. Rather than an app, Webalo is an entire platform built for large enterprises that can help transform paper-heavy processes into streamlined, accessible, digitised processes. Their platform easily integrates with software commonly used for industrial management like SAP, Rockwell, Siemens and more.
Webalo was created intentionally to work with large amounts of data-heavy transactions commonly found in large scale industrial enterprises making it ideal for big companies. Its platform can be accessed in real-time by thousands of users to help improve productivity and ease information flow.
Another plus is Webalo's ease of use. It integrates with your current software to transform your company's plant maintenance management systems into easier to use, persona-based applications, allowing each member to have the tools they need available on their device at all times. Better yet, Webalo uses a Drag-and-drop, "no-code" system, so adapting and tailoring solutions for your company can be done quickly and easily without having to learn to program. They offer a range of pricing packages depending on your organisation's needs. You can find out more by visiting Webalo here.
Best organisation apps for time management
5. Clockify
Clockify is a time management app that helps organisations add unlimited users and track their time spent on various projects and analyse their productivity. Organisations with an on-the-go frontline workforce prefer tightly managing employees and monitoring the time spent on particular tasks. Clockify offers features other organisation apps don't usually have, such as a comprehensive time-sheet for the task and time tracking, a calendar to log employee activities, a dashboard with visual charts and live statuses, detailed reports, project statuses and much more.
Our Verdict
These are just some of the many organisation apps that are easily available today to help field & remote workers optimise their productivity. While this list only scratches the surface of the organisation apps out there, these time-clock software, project management tools, employee performance trackers, instant messaging apps and related tools ensure that enterprises are in sync with their remote workers and able to monitor performance so that frontline workers can deliver their best.