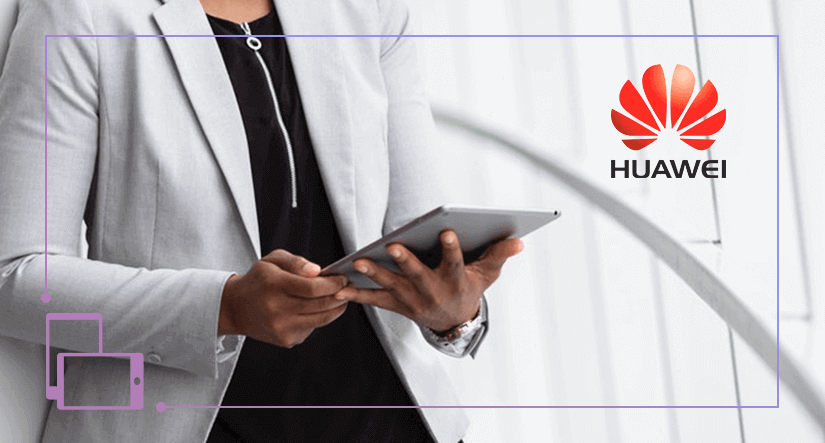 Huawei's latest MediaPad 5 series tablets have gone somewhat under the radar - as most other tablets do under the shadow of Apple's market dominance. However, consumers looking to get their money's worth may find that Huawei offers them the best solution. Not only do Huawei's tablets perform excellently, they're significantly cheaper than the latest in the Apple line. With that in mind, we take a look at the MediaPad m5 and t5 specs, and point you in the direction of the best Huawei tablet deals available.
---
Huawei Android ban update:Huawei has been subject to controversy in recent months, leading to a Play Store and security update ban imposed by Google. This affects all future Huawei devices that use the Android operating system. Current Huawei phones, laptops and tablets will continue to receive access to Google's Play Store and security updates.
O2 Huawei Tablet Deals
The Huawei MediaPad T5 is available from O2 on Pay Monthly and Pay As You Go deals. Its Pay Monthly deal is hard to qualify because O2 gives consumers almost complete control over the terms of their contracts. With Pay As You Go, on the other hand, you can purchase the MediaPad T5 outright. Here are the details of the tablet on offer:
Huawei MediaPad T5 | 10.1" display | Black | 16GB + expandable memory | 5 MP camera
Pay Monthly
Pay Monthly plans on O2 are quite unique. If you purchase the MediaPad T5 with O2 on Pay Monthly, you can customise your contract in the following ways:
Choose the length of your contract: From 3 to 36 months.
Choose your monthly data allowance: From 500MB to 50GB.
Select an upfront payment amount: £0-£100.
Whatever you choose, the price of the tablet will remain the same. You'll pay £143.96 in total over the course of your contract. And once you pay off the entirety of the tablet, you will only be charged for your sim plan, or if you can upgrade to a new device.
Total tablet cost: £143.96
Pay As You Go
On O2 Pay As You Go, you can purchase the tablet outright at £240.00. You'll receive a free PAYG sim with 1GB preloaded data that lasts up to 30 days. You can then choose to top up your PAYG account as and when you want.
While it may be more expensive than the Pay Monthly total you'll pay for the MediaPad T5, it saves you from being tied down to a lengthy contract and you won't pay for any unused monthly data, the price of which can accumulate in the long run.
Total tablet cost: £240.00
Vodafone Huawei Tablet Deals
Vodafone also offers the Huawei MediaPad T5 10", however it can only be purchased on one of its Pay Monthly plans. Customer's signing up to one of Vodafone's Pay Monthly plans will agree to a 24 month contract with no upfront payment. Over the course of any Pay Monthly contract, you'll pay a total of £144.00 for the tablet.
Huawei MediaPad T5 | 10.1" display | Black | 16GB + expandable memory | 5 MP camera
Taken with the total price of the tablet, the length of the contract means that the tablet, on its own, will cost customers £6.00 a month. The remainder of the total monthly bill will depend on the data allowance outlined in a given plan's terms. The data allowance and cost of every Huawei MediaPad T5 plan on Vodafone can be seen below:
| | | |
| --- | --- | --- |
| Plan | Price | Length |
| 1GB | £16.00/month | 24 months |
| 5GB | £21.00/month | 24 months |
| 20GB | £26.00/month | 24 months |
| 50GB | £31.00/month | 24 months |
At the end of your contract term, you can upgrade your tablet. For further information on upgrading devices with Vodafone, check out our Vodafone Upgrade guide.
Total tablet cost: £144.00
Three Huawei Tablet deals
Like O2, Three gives consumers the option to purchase the Huawei MediaPad T5 on a Pay Monthly contract or outright with a Pay As You Go sim. The deals offered on Pay Monthly are, however, clearer and more defined (although less flexible) than O2's. Below are the details for the available tablet:
Huawei MediaPad T5 | 10.1" display | Black | 16GB + expandable memory | 5 MP camera
24 Month Plan
Pay Monthly plans are 24 months in length and vary in the data allowance afforded to customers. There are no upfront payments whatsoever and some even offer Three's Go Binge service, which allows customers to stream music and video without eating into their data allowances.
The total cost of the tablet on any Pay Monthly plan is £144.00, which is factored into the monthly charge of every plan. Below are the Pay Monthly deals on offer.
| | | |
| --- | --- | --- |
| Plan | Price per month | Go Binge included |
| 2GB | £13.00 | No |
| 5GB | £15.00 | No |
| 10GB | £17.00 | No |
| 15GB | £19.00 | Yes |
| 20GB | £21.00 | Yes |
| 40GB | £17.00 | Yes |
| 100GB | £25.00 | Yes |
| Unlimited Data | £28.00 | Yes |
Total tablet cost: £144.00
Pay As You Go
There are four MediaPad T5 deals available on Three Pay As You Go. It's important to note that, on PAYG, customers have to purchase the tablet outright. Each deal comes with an accompanying PAYG sim that includes preloaded data available for use over a set period of time, which can be topped up. You can see each deal in the table below.
| | | |
| --- | --- | --- |
| Price | Preloaded data | Data use period |
| £159.99 | 1GB | 1 month |
| £165.99 | 3GB | 3 months |
| £189.99 | 12GB | 12 months |
| £209.99 | 24GB | 24 months |
BT Deals: Huawei MediaPad M5 8"
Unlike all the other providers listed so far, BT doesn't offer Pay Monthly or Pay As You Go plans. Instead, customers can purchase an Huawei MediaPad M5 8" outright through the BT website. The following deals are available from BT:
Huawei MediaPad M5 | 8" display | Grey | 32GB + expandable memory | 13 MP camera | £279.99
 
Huawei MediaPad M5 | 8.4" display | LTE (4G) | Space grey | 32GB + expandable memory | 13 MP camera | £329.98
This telecoms giant offers two variations of the MediaPad M5 8", one with mobile broadband capacity (8.4") - which means that you can use a data only sim from any provider - and one without(8").
Amazon: Huawei MediaPad
For the full range of the Huawei MediaPad 5 series, you'll have to look further afield than the crop of UK mobile and broadband providers. Amazon is the vehicle through which Huawei is able to sell its tablets directly to UK customers.
The official Huawei vendor account on Amazon sells MediaPad T5, M5 and M5 Lite tablets - and all variations under each label.
Huawei MediaPad 5 Series Specs
The range of MediaPad 5 series tablets is comprised of the MediaPad T5 and various tablets under the MediaPad M5 title. Of the entire series, all but one, the MediaPad M5 Pro, have been released in the UK. The available tablets are as follows:
Huawei MediaPad T5
Huawei MediaPad M5 Lite
Huawei MediaPad M5 Lite-8"
Huawei MediaPad M5 8"
Huawei MediaPad M5 10.8"
MediaPad T5
Huawei's MediaPad T5 is very much a beginner's tablet, coming in at the most affordable price of the lot - as is traditionally the case with Huawei's T line. This, however, comes at a cost. While the T5 uses the same processor as the M5 Lite tablets - which is significantly less powerful than the standard M5 processor - it doesn't have the same hardware to get the most out of it. Ultimately, it suffers reduced performance power with slower operating speeds and less battery life.
Huawei MediaPad T5:
Display: 10.1" full HD display
Cameras: 5MP front camera and 8MP rear camera with no flash
Storage: 16GB or 32GB - Micro SD compatible
Ram: 2 or 3GB
Despite its reduced performance power, the MediaPad T5 is great value for money. It's perfect for light users and for kids. Notably, the T5 is kid-friendly, with an integrated Kids Corner feature that allows parents to manage app access, configure file restrictions and set time limits for kids.
MediaPad M5
There are three standard MediaPad M5 tablets, differing only in size, mobile broadband capacity, battery life and sound quality. As you would expect, the smaller tablets are on the receiving end of the hardware downgrades.
However, they retains several features integral to all and which sets them apart from the other MediaPad 5 series tablets: An enhanced and significantly more powerful processor, excellent display quality, abundant storage space, and great front and rear cameras.
Huawei MediaPad M5:
Display: 10.1"/8" full HD display
Cameras: 8MP front camera and 13MP rear camera
Storage: 32GB or 64GB - Micro SD compatible
Ram: 4GB
MediaPad M5 Lite
Much like the standard M5 tablets, there are two M5 Lite tablets, The M5 Lite 10.1" and the M5 Lite 8". Both are identical in design to their standard M5 counterparts. In terms of performance, they're a step up from the T5 but don't quite reach the technical heights of the M5 tablets - except for battery life.
Crucially, the M5 Lite tablets are set apart from each other by more than just size. The smaller - newer - tablet can, in theory, handle a lot more with faster speeds. In practice, the difference is hardly noticeable unless you're an avid user, and even then only when you push the tablets to their limits. The M5 Lite tablets also have the Kids Corner feature.
Huawei MediaPad M5 Lite:
Display: 10.1"/8" full HD display
Cameras: 8MP & 8MP / 8MP & 13MP
Storage: 16GB or 32GB - Micro SD compatible
Ram: 3GB or 4GB
Jargon Buster:Ram: Stands for Random Access Memory. It's a quick-access memory storage type that any computer uses to store and load files for everyday high-speed tasks. The more GBs of Ram a device has, the better it is at performing multiple tasks at once.
Processor: Internal circuitry in charge of instructing software and hardware so that functional processes can be carried out. The more powerful the processor, the quicker the device.